So you must have thought Bengalis are all about fish (Maach) and chicken, but actually, a basic Bengali meal is not made of just fish and rice but also of mouth-watering vegetarian dishes which come before the fish, if there is any on the menu.
Bengalis have delicious vegetarian dishes which can give a tough competition to any meat, this list will show you what Bengalis crave for in their veggies;
1. Aloo Posto
This is a dish of potatoes cooked in poppy seed paste with green chili and will change your perception of aloo if you are not a fan.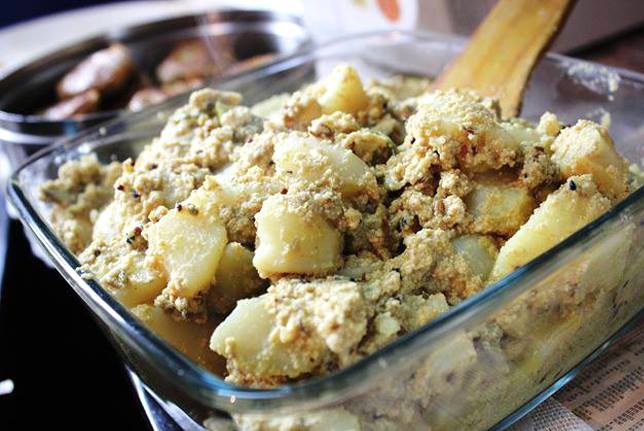 Image Source
2. Aloo Bhaate
This is a simple mix of mashed potatoes with mustard oil, green chilies, and onions which stand as a love story with hot rice. This is an all-Bengalees favorite.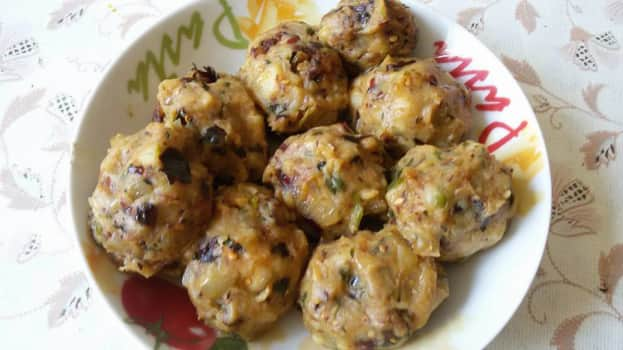 Image Source
3. Mochar Chop
This is made after chopping banana flowers and fried with layers of breadcrumbs. You will come back for more after the first time!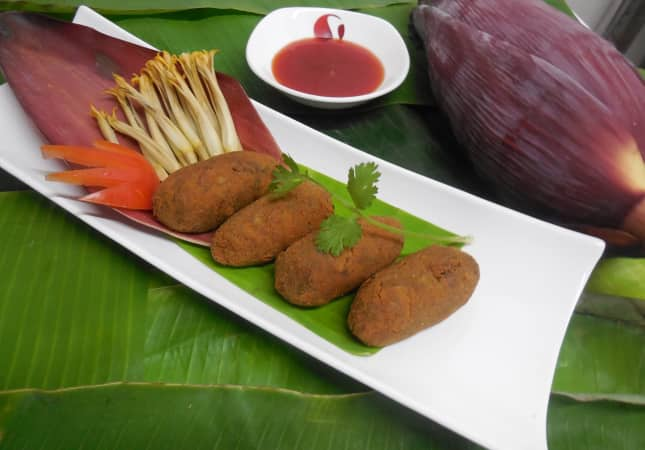 advertisement
Image Source
4. Echorer Dalna
This will be the tastiest dish made out of jackfruit one can ever taste and Bengalees have aced it in all ways possible.
5. Labra
It is the King of 'Torkari' (vegetarian dishes) which is a mix of all different vegetables together.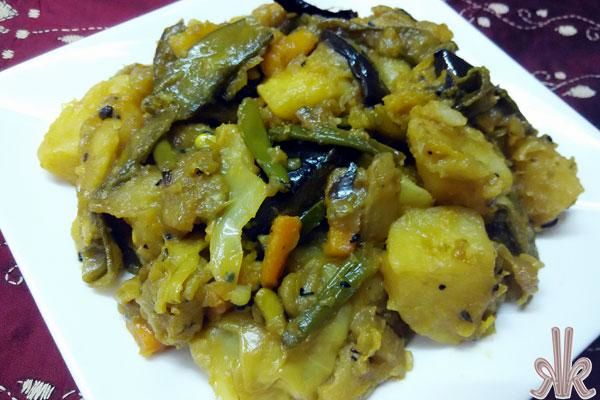 Image Source
6. Dhokar Dalna
The real fun begins with the main course. Dhokar Dalna, lentil koftas in gravy, finds a place on every Bengali table.
7. Potoler Dolma
The pointed gourd, or parwal as it is known in this part of the world, may not be everyone's favorite but Potoler Dolma usually sees people take second helpings.
Go and indulge yourself in a paradise of veggies in Bengali cuisine which will make you forget about meat.
Featured Image Source – Huffington Post