Say pakoras and most of us will be salivating. Come the rainy season and the foodie in you yearns for the delicious, hot, crunchy, mouthwatering deep friend 'besan' coated veggies! If you have tea, then it is more perfect than the beautiful love story ever penned so far!
So here are 8 never-before-heard varieties of our beloved deep fried veggies or something else! It's high time to move over the traditional 'aloo/pyaaz pakoras'!
1. Fruity Pakoras
Luscious fruits dipped in besan and deep fried in the boiling oil. Bite into Fruity Pakoras till the sweet and spicy flavors explode in your mouth! Use your favorite fruits and feel the magic!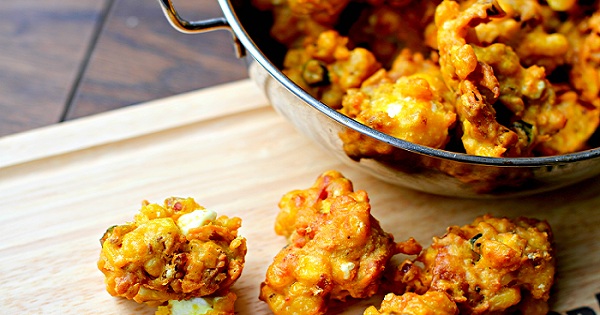 2. Zucchini Flower Bhujias/ Pakoras
If you are adventurous, Zucchini Flower Bhujias/ Pakoras are for you. My sister came across this when she was surfing the internet for some recipe. Zuchchini fritters are really good. Give it a try guys!
3. Bread Pakoras with Cheese
So you definitely know the bread pakoda, what if we throw in cheese into the mix? Try Bread Pakoras with Cheese filling! Any kind of cheese can be used and yes, make sure the oil is not too hot or cold.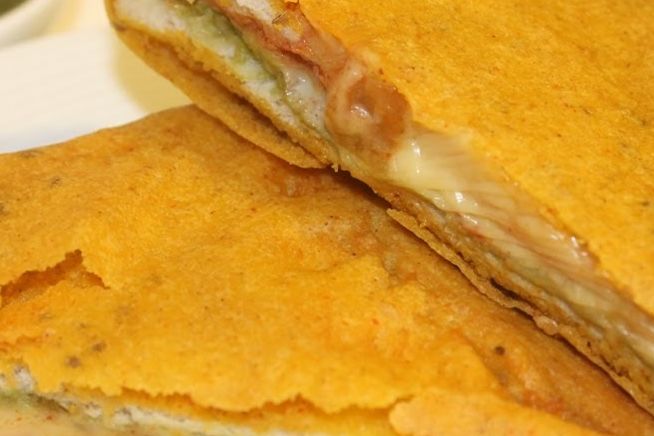 advertisement
Image Source
4. Eggplant Pakoras
I am sure you have tasted 'bhaingan ka bharta' at least once in your life. So why not give Eggplant Pakoras a chance? Its very popular among people in the Eastern part of India.
5. Kaddu Ke Pakode
Okay, so you hate pumpkin or the 'kaddu' but why that stop you from trying out Kaddu Ke Pakode! Come on, try it out and I am sure you will love it!
6. 'Dill' Leaf Pakoras
Who said leaves can't be used in fritters? Of course, they can. Dill leaves are used in various dishes and 'Dill' Leaf Pakodas are simply amazing!
7. Chinese Prawn Pakoras
Enough vegetables, let's move over to the 'fruits de mer' i.e sea food – Chinese Prawn Pakoras. Even the thought is so mouthwatering.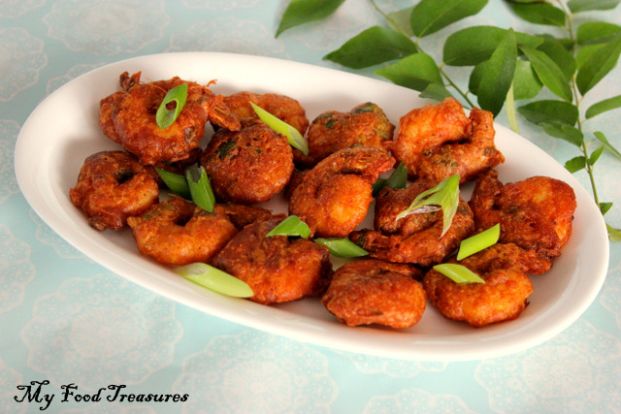 8. Soyabean Pakoras
Love the 'chaap'? I am sure you will love Soyabean Pakoras as well!