North East? No way! Who wants to visit a place flanked by terrorism, horrible food, jungles and most importantly a bunch of unfriendly people.
You should never visit North-East and here's 12 reasons to convince you. But even if you want to do after this, we can't help people who don't stick to norms.
1. North-East Nightlife is a dud.
Who wants to visit a place where you can't enjoy the nightlife; not even a upscale restaurant where some delectable cuisines could be tried out.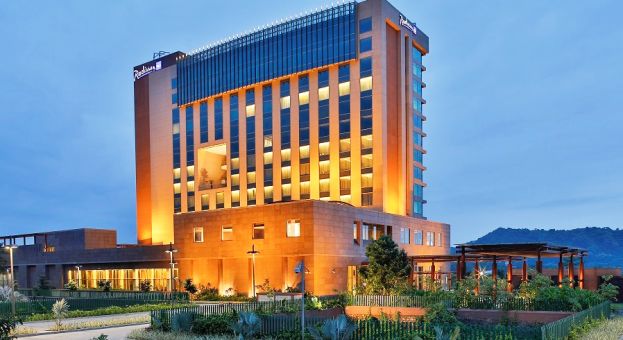 Image Source – axomlive.com
2. There is only a place – Cherrapunji
There's nothing to see except a place known as Cherrapunji which is in the books for the heaviest rainfall every year. What next! Your vacation would go for a toss.

Tawang Monastery – Arunachal Pradesh
3. Oh really! Do they even know anything about Fashion
Just wearing some western outfit doesn't make them fashionable at all. Anybody could look good in those attire. So what, if a 25 year old model from Nagaland won the Kingfisher Calendar Hunt 2014.
4. Its damn UNSAFE!
You can't go outside anywhere in North-East India after the sun sets, forget about shopping and having a gala time. And the terrorist activities make it even worse.

People shopping on the streets of Shillong.
5. You don't get to see the PATRIOTIC mood!

Independence Day celebrations in Mizoram
6. Have they heard about the term "Swachh Bharat". All you could see are filthy villages without roads.

Image Source – padhaaro.com
7. The education system is extremely poor. That's why they move out to other cities.

(Left) Indian Institute of Technology – Guwahati (Right) Indian Institute of Management – Shillong
8. UNFRIENDLY people who don't like mingling with others.

Hornbill Festival – Nagaland
9. You would get nothing to eat except a few Non-Vegetarian items if you're lucky.

Traditional Assamese Thali
10. Not a big fan of those charming hills? North-East India has nothing else to offer you.

(Left) Ujjyanta Palace Tripura (Right) Unakoti – Tripura
11. No idea about the Indian culture!

Radha Krishna Rasa Lila in Manipur
12. It's still not that interesting.

Beautiful Landscape of Zuluk – Sikkim
Now don't say we haven't warned you.

But if you still want to break all stereotypes, you deserve to see this beautiful part of India. There's plethora of unexplored places out there that would make you completely mesmerized.
North East India is one of the most beautiful regions of the country where women are still respected as it used to be, amazing landscapes and most importantly, people are way simple and honest even in today's times.
Rather than stereotyping, go and explore this paradise!
We'd love to hear your views on this… ↓
---
Advertisement
---
DISCLAIMER -
Its a user generated content platform.If you notice that any image infringes your copyright, please write to [email protected] to have it taken down.
---